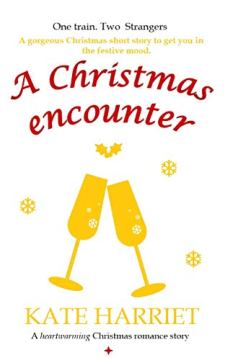 Christmas is coming and you're looking for a sweet short story to snuggle up with on a cosy sofa, with a warm mug of hot chocolate. Or even on a long train ride home this season…
A Christmas Romance on the Santa Express is the perfect heartwarming short read for the festive holidays.
It's Christmas Eve and head librarian Melissa Wright is travelling on the Santa Express, to reconcile with her on-and-off again ex Alex. However, she locks eyes with a handsome stranger on the platform who threatens to throw her plans off track.
Melissa and Daniel share stories over the traditional festive trimmings and Christmas crackers in the dining car, but before her journey ends she has a choice to make. Does she find romance with this charming new man or does she give into nostalgia and try yet again with her ex?
So to get your hands on a free romantic comedy that will make you smile, or to add to your list of Christmas gifts, just click today.