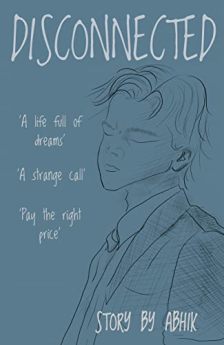 Jason, a used to be basketball prodigy, lives with Ben, a used to be musical genius, and a slacker Tim. Trying to build up a reputation in university, both Jason and Ben, went to extreme ends of partying and lost focus of their lives. While their roommate Tim tried to warn them of the dangers, nothing stopped them until they were on the verge of being expelled from the university.
One night Jason and Ben, both heavily drunk and celebrating their last days there, got an idea to relive their old memories of when they first came to that university. Still intoxicated, they started prank calling late night businesses. When they decided to give up on their act, Jason suggested one more call wouldn't hurt. They ended up calling a networking business ran by an old man claiming to have solutions to all of their problems at 'the right price'.
Following the man's advice things start to go right and beyond comfortable. But what is the actual price both of them have to pay?