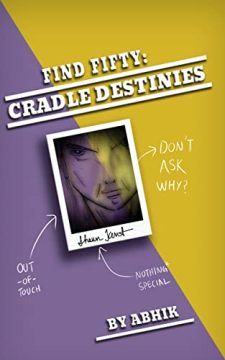 Figuring out life in a big city could be hard and tiresome at the same time. After realizing this fact, Shaun Kent, a nineteen-year-old surviving on his own, couldn't feel the need to push any further.
One day, while walking around in the neighborhood on his day-off, Shaun locates a newly furnished house. Owing to his curious nature, he decides to explore more of the inside. An unknown voice guides him in, but little did he know that everything isn't as it seems.
Every floor in the house holds an extraordinary adventure accompanied by some uncanny folks. The problem, 'there is no turning back!'
Following the words of the unknown voice, Shaun embarks on a 'psychological hunt' between his inner and outer realities. Will he be able to escape or fall victim to his own actions?
Take a deep dive into the wild trip and let the adventure unfold! And don't forget to look in the mirror…