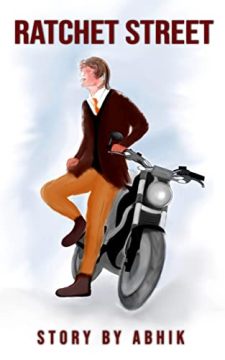 Moving to a new place is both exciting and challenging, but only if it's not Ratchet Street, a place where people live ordinary lives, and nothing excites them anymore. The time kept turning, but nothing was changing!
While trying to bring a change in their own life, a father-son duo decides to move to an apartment building situated there, leading to a good and standard life just like any other tenant living at that place.
Comes along a silent night. The dark clouds covering the night sky and changing the lives of the residents in a way they didn't ask for! A sudden disappearance of a teenage girl, causing ruckus in the sweet ignorant lives of the tenants in the apartment building and a trail leading to uncover the truth buried in the cold past.
There are questions, but who is telling the truth? Does someone have more than one secret to tell?
Unusual encounters, a forgotten memory, a troubled past, a broken relation, some purposeless arguments, a life of loneliness followed by exchange of wits and a cold wind.
A street full of secrets and wise, wouldn't you like to visit there once?