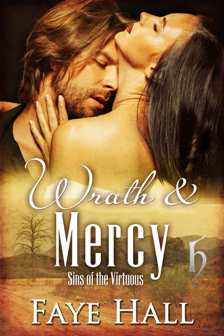 Would you show mercy to the lover who deserted you?
Finley Helmer thought he had it all when Elina Clemence invited him into her bed. When circumstances forced them apart, he vowed to return to her as quickly as possible. He never imagined it would be years before he would be reunited with the woman he loves, and in the process he would be thrown into a world of smuggling black opals, drugs, and aboriginal slaves.
Elina was ripped away from her home and the man she loved when her father took her to Australia to start a new life. He promised her beauty and opportunity. Instead, she found herself forced into a marriage with a cruel and abusive man, who has a grown daughter who's determined to destroy her.
When her husband dies, leaving Elina his fortune, constant accidents follow her, threatening her life. Elina is a profitable shipping tycoon, with control over most of the town's supply. But despite her powerful position, her heart still aches for the man she once loved who disappeared from her life without a trace.
Finding themselves passionately reunited, Finley and Elina discover the cruelty that tore them from each other. As they search for answers, they uncover the unrelenting wrath and vengeance of an opium addict who will stop at nothing until she has possession of the black opals she thinks they are hiding.
Can Finley and Elina escape the horror that seems to be following them, or will they fall victim to the greed of an addict? And can they find the courage to once again trust each other with their hearts?