Monthly

Newsletter

Readers, Authors & Other Book Lovers

JULY 2021  .  Issue No. 2
Featured Listings

 

Chasing the Wild Sparks

by Ren Alexander

Paralegal Hadley Beckett and her daredevil/sportscaster boyfriend of three years, Finn Wilder, reach a crossroads in their relationship. With her being traditional and wanting to marry before moving in together, she must contend with her daredevil boyfriend's fear of marriage.

Flipping the script, she dares him an ultimatum he can't refuse. Or can he?

 

The Foxglove Murders

by M P Gaspari

The Foxglove Murders - a cozy mystery for the inquiring mind.

Dorothy's Home is an upscale skilled nursing facility designed with the needs of the residents in mind. They can enjoy their golden years in peace and have all the same comforts of their own home. Adult children place their parents there, confident in the high quality of care the trained and certified staff provides. But what about the other senior citizens living there? Suddenly, residents are dying, and it's not from natural causes. Someone is killing them with Foxglove poison. Who is behind these murders? ...

 

Cloud-Named-Chloe and Her Cat Louey

by K. B. Ish

"What a lovely way to introduce the idea of DNA and genetics to kids 6+!"

The Cat Who Taught the Cloud

"As the morning sun tickled Chloe, she laughed and floated out of her bed. "Hey, Louey, what shape should I be today?" she asked, bouncing up and down in front of a full-length mirror." And so begins the story of Cloud-Named-Chloe and her loving guardian cat, Louey. Among green hills and sweet lilacs, they find a grand adventure—to create an unusual gift that has never existed ...

 
 
Free Books & Deals *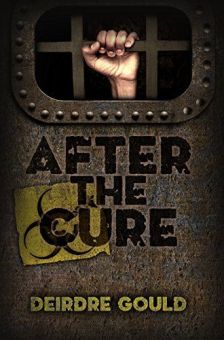 After the Cure by Deirdre Gould
Free on Kindle Store (Amazon).
Click here for more details.
Monthly Digest
by Will Esling
Fiction > Fantasy
by Skylar Colon
Non Fiction > Self Help
by Elyatha Eli
Fiction > Fantasy
The Taiwan Experience Book Two, Part One
by Alix Lee
Non Fiction > Politics & Social Sciences
by L.A. Moore
Fiction > Romance
by Carl Bird
Non Fiction > Business & Money
by Kaylen Fletcher
Fiction > Fantasy
Mind's Journey: The King's Quest
by William H. Dewayne
Fiction > Fantasy
by Luis Wester
Non Fiction > Business & Money
* Free Books & Deals were valid at the time of issuing this newsletter, humanmade.net is not responsible for any cancellation / change of these deals after that date.