Monthly

Newsletter

for Authors & Reading Community

JUNE 2023  .  Issue No. 25
 
Featured Listings

 

FLOATING HAIR

by ETHAN KOIL

This is not one of those comforting novels where the characters team up to battle the threat together. This is the one where they are alone and terrified… and then, when ready, she comes for them.

Lucy was dead: to begin with. Burned to conceal his crime. Ashes dumped. Gone forever. No-one cared.
Resurrected. Hungry for revenge. So very hungry…

 

 

DARK ENERGY

by Tom Boles

Brad Willis is an unlikely investigator, and an even less likely spy.

He is a scientist, not a hero, but when it comes to finding technical solutions, there is none better. That's how MI6 uses him; that's how he lands himself in trouble.

Members of the scientific community around the world are being systematically murdered, and for no obvious reason. Who is killing them and why?
Free Books & Deals *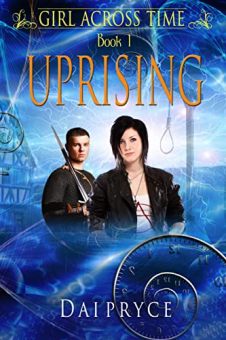 Uprising by Dai Pryce
 
Free on Kindle Store (Amazon).
Click here for more details.
humanmade.net News
We have availed a special form for updating authors and books pages. Now you can request update / edit / removal for your books and author profile pages easier than before.
Check out Update My Pages for more information.
Memoir & Biographies Books
by Jared Woods
Love & Relationships Books
by Lindsey Elisabeth Lovelace
Looking for an Excellent Self Publishing Platform?
Join Draft2Digital
and Get FREE Formatting, Publishing, Promotion Tools and Sales Tracking. All in One Place!
*
Free Books & Deals were valid at the time of issuing this newsletter, humanmade.net is not responsible for any cancellation / change of these deals after that date.