Monthly

Newsletter

Readers, Authors & Other Book Lovers

SEPTEMBER 2022  .  Issue No. 16
Featured Listings

 

Tough as Marshmallows

by Pamela Crouch

Marsha thinks time is on her side. He knows it isn't.

A young widow, she discovers her heritage and gains a renewed sense of purpose while restoring her estranged grandparent's house.

But he is watching. Can she escape her dark fate? Or, will hers be the next body found?

 

 

Tethered Worlds: Unwelcome Star

by Gregory Faccone

For fans of Dune, the Honor Harrington series, & Jack Campbell's Lost Fleet series

Jordahk thought he was average. He was wrong. He thought his planet too far from the centuries-old stalemate line to see any action. He was wrong about that too. To save his world from annexation he must retreat with his eccentric grandfather, seeking help from the farthest planets. But what can stop the domination of mankind's supreme star-spanning government?

There is an ancient technology with the power to break the conventional--but it can also break the user. And only a special few can wield it. But Jordahk suspects his grandfather knows more than he's telling...

 

SHADES of WHITE

by Tom Boles

The place is treacherous. So are his enemies.

On the coldest continent on earth, something is causing heating systems to fail and planes to fall from the sky.

Brad Willis is sent to Antarctica by Mike Reilly of MI6, his mission, to find its source and disable it. Willis is a great scientist but only a part-time spy.

Will his knowledge and skills be sufficient? His visit was shrouded in secrecy. But someone knows…

The South Pole has several scientific instruments. He plans to use one in a novel way to help with his search. Will it be accurate enough? Will it even work?

 
New Releases
July 2022
Real Ghost Stories Experiences
by Avadesh Kumar
Fiction > Horror & Paranormal
by Janit Gambhir
Fiction > Poetry
by Rafiq Muhammad
Non Fiction > Writing
by Sara Godfrey
Non Fiction > Cookbooks, Food & Wine
May 2022
by Carrie Scharf
Non Fiction > Crafts & Hobbies
humanmade.net News
SEO for Authors
What is SEO? Why is it Important for Authors?
Click here to read the full article.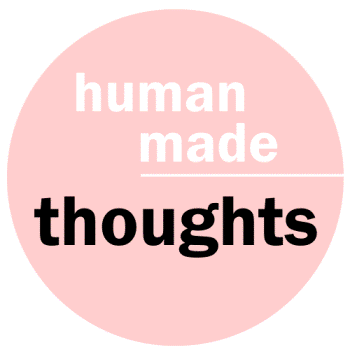 Thoughts
'Thoughts' is a new initiative by humanmade.net that aims to provide cumulative reflections and thoughts about certain topics and situations to inspire authors and be a source for story ideas for them. Join us by sharing your thoughts and be among the first to set its tone.
Click here for more details.
Monthly Digest
by Daniel Green
Non Fiction > Religion & Spirituality
by Natasha Pashuk
Non Fiction > Crafts and Hobbies
by Julie Bower
Non Fiction > Cookbooks, Food & Wine
Transylvania's History A to Z: 100 Word Stories
by Patricia Furstenberg
Fiction > Historical
by Faye Hall
Fiction > Romance
by Melissa Lyons
Fiction > Children
by Melissa Lyons
Fiction > Children
by Charles E. Caldwell
Non Fiction > Business & Money
Looking for an Excellent Self Publishing Platform?
Join Draft2Digital
and Get FREE Formatting, Publishing, Promotion Tools and Sales Tracking. All in One Place!