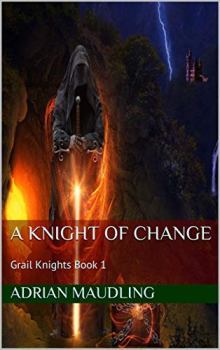 So a Knight a Druid and a bunch of Fae beings go into a bar. Sounds like a good joke?
Unfortunately Mark and Allison are not laughing as they are dragged into the confict between light and dark. With no idea which side is which.
They have been gifted with the ability to control the Elements? Fire, Air, Earth and water bending to their will. That's the power wielded by the Grail Knights. And they have been drafted new abilities, new friends and new truths. Can they master their abilities and accept all the changes that come with them?