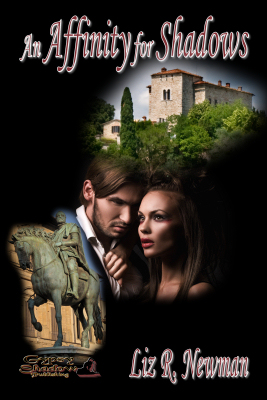 Award-winning broadcast journalist Kate Theodore has it all under control, until she rushes to the scene of one of the greatest tragedies in American history in pursuit of the perfect story. Pressuring her cameraman into accompanying her, she feels responsible for his untimely death. Her guilt opens the door to transformation in a desperate attempt to rediscover her soul.
Brushing aside a chance meeting with a handsome Italian stranger, Kate soon becomes captivated by his charms, but he is a man whose heart is shrouded in secrets. Can she open her heart to the possibility of true love, or will she be lost forever to her past mistakes?
From the glittering streets of Manhattan to the lush gardens of a villa on the outskirts of Rome, An Affinity For Shadows is a decadent tale of love and rediscovery that will leave you spellbound.