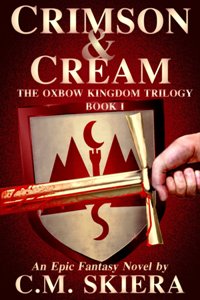 In Dwim-Halloe, a new king declared magic evil, and outlawed its practice.  This decree spawned a revolt by the resident spellcasters, which led to a bloody rebellion.  With brutal force, the new King crushed the uprising.

Eidryn and Elvar Lothyrn were born identical twins to teachers at Dwim-Halloe's revered School of Magic.  Their parents' murder forfeited the boys' birthright to learn the art of magic, and sent them fleeing for their lives.

The brothers were rescued by an orphan gang who adopted the duo and nicknamed them Flotsam and Jetsam. The clan introduced the twins to their underground lair, where they live in hiding.  To survive, the urchins sneak up to town nightly to scavenge and pilfer.

During their last risky foray, a sentry spotted the intruders and the brothers fled into an unfamiliar cavern.  Lost deep underground, they encounter a strange beast that changes their lives forever, and starts a harrowing journey for survival.