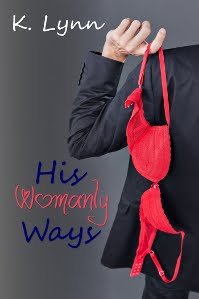 Alex is a womanizer. He makes no excuses for it. Yes, he picks up women at the local bar, leaving them with just a memory of a good night and a good lay, but he hasn't had any complaints yet. That is, until he picks up the wrong woman. Not satisfied to be tossed aside as just another notch in Alex's bedpost, she curses him, wishing he "knew what it was like for a woman." And he's about to find out what she means, embarking on a genderswap journey that he can't stop.

Alex starts slowly gaining secondary female characteristics; his body becoming more like a woman than the man he used to be. Alex tries to hide the changes he's going through, for fear that someone will discover his secret, but keeping this quite literally "under wraps" might be impossible before the curse runs its course.

With the help of his female best friend, Eve, Alex tries to deal with who he is becoming. He feels like he's lost his identity, his mind not matching the body he now has. But Eve sticks by him, and they become closer as Alex's changes progress. What started out as friendship may become something more before Alex's journey is over. Perhaps this curse was actually a blessing in disguise.