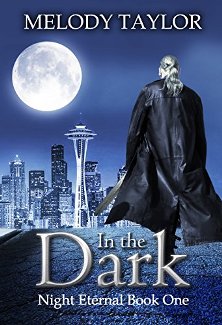 Ian is a young woman with an unusual name, a talent for painting – and a thirst for blood.
Becoming a vampire is the most fun Ian's ever had, partying all night and sleeping all day, safe in the knowledge of her new immortality. She's totally unprepared for the nastier side of being a vampire – unprepared, and suddenly alone.
Sebastian has been the first lieutenant of a dangerous gang of vampire thugs for centuries. A growing desire for a quieter life has led him to recently retreat from his sworn brethren in search of peace and privacy. Leaving behind his bloodied past, however, won't be as easy as simply walking away.
Ian finds Sebastian terrifyingly cold. Sebastian considers Ian naive and all too human. These two unlikely allies will have to find a way to reconcile their differences and cooperate, however, because they do have one thing in common:
Someone wants them both dead.