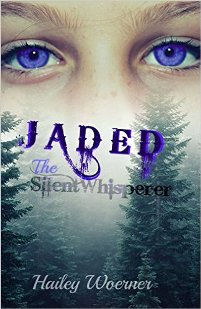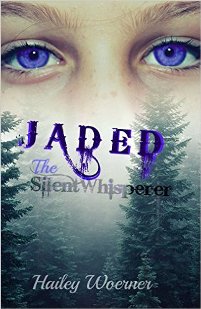 What if you knew about a plan to murder a national leader, but couldn't tell anyone?

What if you desired nothing more than to trust, but knew nothing but betrayal?

What if someone was strong enough to invade your mind and bring your greatest fears to life?
---
Jade lived in the same girl's orphanage her whole life, where she has been ignored by the rest of the girls and the Caretaker never seems happy with her.
One day, after stealing food from the orphanage for a starving village, the Mistress banishes Jade from the one place she calls home.

With nowhere to go, and nowhere to live, Jade runs into the streets and stumbles into an arrogant boy on the run. One morning, she's horrified to discover the king's ring in the boy's bag, and learns that he's a part of a rebel plot to start a war and kill the king. Just when things don't look like they can get any worse, something happens that takes Jade's speech away forever, and she has no way to reveal the plot she discovered.

Learn how trust can be shattered in this thrilling tale through deceit and betrayal, and fight with Jade as she battles through terrors she never knew existed....