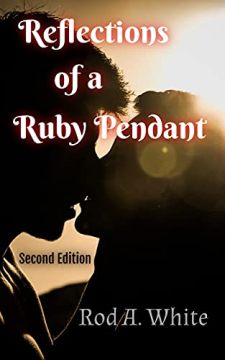 Holly Ferguson wasn't expecting adventure, mystery, romance and magic, but that's exactly what she got.
On what is supposed to be a relaxing vacation to Paradise Island, Bahamas, Holly is gifted with a fascinating golden ruby pendant found by Mateo, a young man linked to the islands who captures her heart.
However, when Holly dons the jewel, she is propelled back in time through a series of dreams that find her imprisoned in the body of Jamayla, a young Spanish girl, captured by Blackbeard and despised by his pirate witch, Sylvia.
Holly and Mateo engage the help of Mula, an old island Native who is familiar with the ancient ways of magic, to assist with solving the strange mystery of the Ruby Pendant!