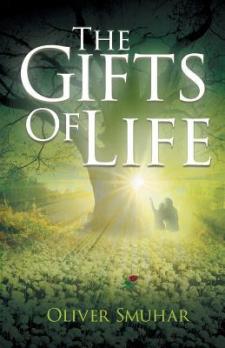 What are The Gifts Of Life?
You will journey into a world unlike our own, yet still somewhat similar. A world where everyone has an extraordinary power. In Kelton Whide, a teenage boy named Perry lived a peaceful life, who was always preoccupied by friends and his strong curiosity. On the eve of the yearly Ascension Ceremony something sinister forces Perry to abandon his home.
Swept on a journey, Perry and his friends fight for their survival in search for safety. As their travels become more dangerous, their powers begin to mutate. Sadly, they must sacrifice a small piece of themselves to enhance their abilities!
Through vast, concrete cities, never-ending stretches of desert, and lush green rainforests evil and misery blocks their path. But is it too late? Is Perry still that same curious boy? The only resolution comes in finding the Gifts of Life. The truth that has the power to change the world.