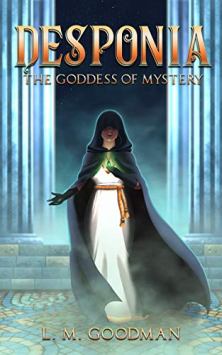 When a young goddess takes her place in an old world full of secrets and deceit, there's bound to be some friction, especially in she is the Goddess of Mystery.
After her powers reveal a particularly damning secret, the wrath of the God of War, bombards her life and things will never be the same. She must survive his continual attacks while discovering hidden truths about her own life and powers. But secrets are secrets for a reason, or so that's what she's been told.
Immortal or not, Desponia and those she cares most about are in danger. Can the power she fears help her save them all or will it prove to be the greater danger after all.