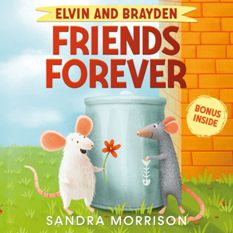 Whoosh! In one misstep near the sink, Elvin the pet mouse loses his footing and slips down the drain. He soon finds himself in a scary and unfamiliar world.
Down below, Elvin meets Brayden, a street mouse. At first, the two seem quite different from each other. But they do share something in common. Both mice need help. They miss the love and support of their families. Each mouse requires one true friend.
Follow their adventure as Elvin and Brayden find even more than they dreamed of when they discover the secret of true friendship!