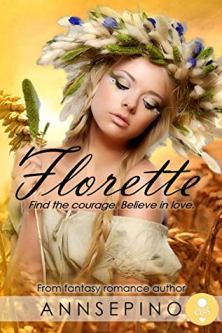 "She didn't want to find love... until he found her."
Florette doesn't believe in love, especially the kind that involves magical beings with butterfly wings on their backs. She is content to sit in her cottage and finish her clients' ballgowns in time for the Fall Gatherings. But a stranger comes knocking on her door, and suddenly her convictions about romance and magic start to shatter.
Blayze knows that because of an existing treaty, he can attend a run of the Fall Gatherings only once, and woo only one woman during that time. But instead of choosing a bride there, he finds himself falling for a reluctant seamstress outside of Flutterfae Grove. However, he soon learns that loving Florette is not so easy, especially when he realizes that her convictions are tied to a cruel past.
Before the Fall Gatherings end or her past comes back to hurt her, Blayze must convince Florette that their love is real, and she must find the courage to believe him.