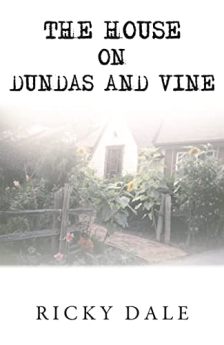 The true story of flesh and blood individuals laid to rest in the tobacco fields of Erie County, or floating down the Niagara river. It is a mesmerising tale about somewhat ordinary people doing extraordinary things in a quite ordinary way!
True stories within a story unfurl in this beautiful and often amusing account of a curiously powerful and changing love that refuses to be quashed or compromised.
In this, his sixth book, novelist, poet and former singer, Ricky Dale, surpasses all mainstream 'stick-in-the-mud' writing and takes the reader to where you haven't been a thousand times before.