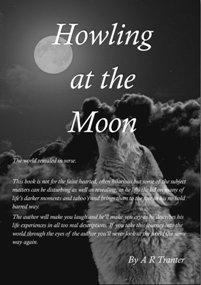 This author has been described as a cross between Victor Meldrew and Karl Pilckington put into verse.

His book however is not for the faint hearted, it's often hilarious but also often not, some of the subject matter can be disturbing as well as revealing. The author lifts the lid on many of life's darker moments and taboo's and brings them to the fore in his own no hold barred way.

He'll make you laugh with such classics as "The Night We Broke the Bed"  but please be warned if you take this journey into the world through the eyes of the author you will gain an insight into things you may wish you had not. The author reveals the in workings of a disturbed mind as he describes "Post Traumatic Stress Disorder" and "Child Abuse" and their effect in all too real detail, after reading this book you'll find it impossible to look at the world quite in the same ever again.