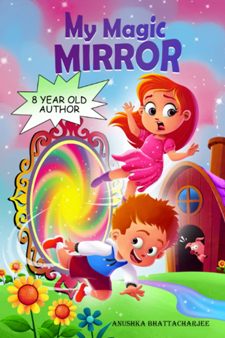 When Ara moves, she doesn't know what could make things worse, when suddenly they do, or not.
She and her brother Felice are slurped up by their basement mirror. They soon find out where they are.
They're in the story of The Three Little Pigs !
How did they get here?
Why are they here?
How do they get home?
Find out in the book: My Magic Mirror