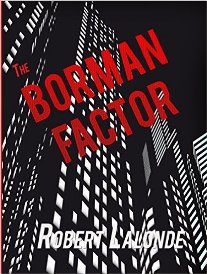 Weeks after a member of the wealthy Piermont family is murdered police still have no witnesses, no leads and no motive for the crime.

Bill Piermont hires Nick Borman, a specialist in corporate espionage, to bring the killer to justice. Borman uncovers a tangled web of deceit, greed and corruption as he hunts down the killer.

From city hall to the depths of Toronto's criminal underworld, Nick Borman is in hot pursuit of a cold blooded killer. Will Nick get the killer or will he become the next victim?