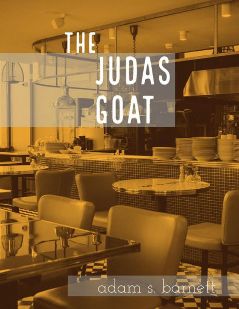 When does self-defense become murder? Kyle Morrison is about to find out.
Kyle is an ordinary guy living a life he chose for himself. He has his own diner. He has a great girlfriend. He has his privacy and a reputation for being a good, hardworking man.
That all changes the day Kyle kills a 15-year-old would-be robber. The prosecution thinks he went beyond self-defense. His girlfriend doesn't know what to do. The Internet has made Kyle an unwilling poster child in the nation's gun control debate. His attorney knows this case can launch his own career into the stratosphere and wonders where his own lines are.
THE JUDAS GOAT is a landmark legal thriller told from the perspective of the accused, the victim, the accomplice and the attorneys on both sides. It dares to ask the question of who we are as a society... and who we are going to be.
Who will die for the Judas Goat?