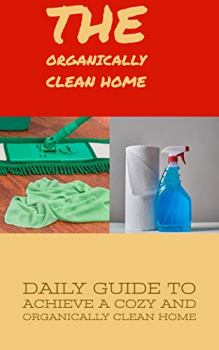 If you do not have enough time, energy or desire for the daily tedious cleaning of the house, but at the same time you like cleanliness and comfort, then this book is for you.
Simple principles of correct restoring order, practical advice and step-by-step schedule of actions will help you, without straining, to maintain tidiness and comfort in your home. And this is even in the case when you have small children, animals, for example, or there are many guests almost every day.
From this book you will learn:
• how to "win" excess accumulation of things;
• new minimalism or optimal rationalism - what you need;
• cleaning ideas, tips, tricks and secrets of maintaining cleanliness in the house;
• recipes for environmentally friendly detergents;
• organization of cleaning techniques in each room;
• how to be organized at home at the level of your habits.
It doesn't matter if you are a supporter of cozy minimalism or prefer to surround yourself with a lot of things, this book will teach you how to maintain perfect cleanliness in your home for 15 minutes a day.