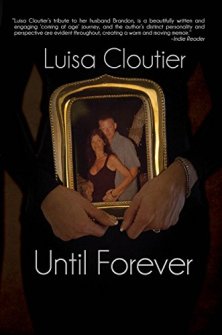 When my mother died, leaving me to raise my siblings and look after my father, my dream of leaving Naples for a better life died too.  Her life had been filled with hard work and sacrifice, and no appreciation.  That became my life.  My father became possessive of my time.  My boyfriend cheated.  Working day and night, I didn't have time to dream of anything better.
One day at a Marine Corps dance I met Brandon. We spoke different languages, but he was able to understand me and he knew how to make me feel special. He convinced me to join him in America, convinced me to stay when my visa ran out. We fell in love and couldn't imagine life apart.  We married hastily and began our life together.
While waiting for housing on base, I stayed with a woman in exchange for babysitting.  Her abusive boyfriend became increasingly jealous, a powder keg situation that blew up one night. We faced other struggles that come with a military marriage. When Brandon left the Marines we moved to Massachusetts to make a better life.  Under the stress of living with his family and working long hours, our marriage fractured, leading to infidelity and separation.
During that time apart we learned what it took to make a marriage work.  We reconciled, started a business together and found financial success. Our lives became everything we'd wanted.
Then Brandon died, taking away the love of my life, my business partner, my family, and support.  But physical death doesn't kill every part of a relationship.  It doesn't take every part of someone you love. I discovered how Brandon would always be with me. And I found a deep strength within myself that allowed me to heal and do what I was certain I'd never be able to do—love again.