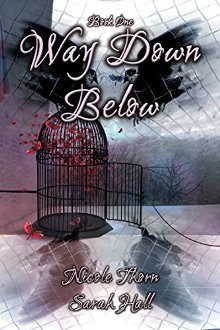 by Sarah Hall & Nicole Thorn
Shiloh Whittaker has spent the last twenty years living under her family's strict rule. She's always chafed under their beliefs, and found little ways to break their rules. Now, with her family's reins tightening, she's met her match in Luc Bishop.
Luc's outrageous behavior, wicked smile, and fiery amber eyes draw Shiloh in immediately. Her little rebellions, and desire to break free attract Luc's attention, but he has secrets that could hurt Shiloh. Luc's father isn't human, but the original Fallen Angel, Lucifer, and Luc's brother was murdered.
The more time Shiloh spends with Luc, the stricter her family's rules become. To make matters worse, the man who murdered Luc's brother sets his sights on Shiloh. With danger closing in all sides, Shiloh feels more caged than ever.