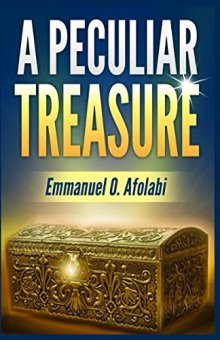 Peculiar Treasure is all about those who have learned through obedience, they will be given authority, for they can be trusted to carry out the father's wishes. God gives those who hear His voice, and have learned to obey His voice the right to act on His behalf. They are God's ambassadors.
The book of proverbs (putting it succinctly) in proverbs 25:12 " As an earring of gold, and an ornament of fine gold, so is a wise reprove upon an obedient ear".
Therefore the unbroken chain of obedience is the secret for receiving the substance of God's promise. God expects trust and total obedience from His people and His children, since we're special possession which is over and above all else.
Nevertheless, we must have radical obedient, because it is only through a humbling of ourselves that we will be allowed to walk with God. Thereby become a peculiar treasure unto the Lord.