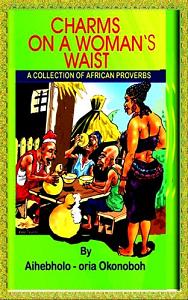 Native African intellects will not open their mouths without a proverb. This handbook is a door to the world of African philosophy.
Fondly call a new look of proverbs, this collection aimed at sharpening readers' word power as there is a clear perception of meaning in manner of imagery presentation. The publishers have benefited from the opinions of students and language experts. New ground is broken through application of these views. In addition, readers will have no problem associating proverbs herein with everyday situations because of the simple language style.
Interestingly, this edition does not contain proverbs previously published in any collection anywhere. No doubt our readers will be fascinated as they explore this brand new collection. Much consideration is given also to the fact that readers of proverbs should be able to understand the meaning of a proverb in order to see its value. To this end, diligent effort is made to explain the meaning of each proverb or to disclose situations in which it could be used. Nonetheless, the fact remains that in nature a proverb has more than one meaning. So, we do not presume to have exhausted the meaning and usage of proverbs in this collection. 
It is sincerely hoped that the words of our readers will be empowered through the choice of making it a companion, "Charms On A Woman's Waist."