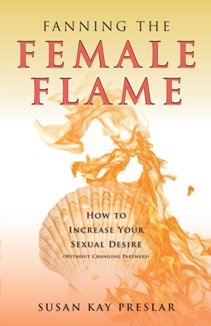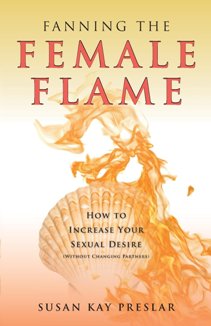 As a female, your body is designed for exquisite, mind-blowing sexual pleasure, yet often women's experiences in the bedroom are less than that. Why?
Fanning the Female Flame exposes the many obstacles that hinder you from experiencing all that is possible.From her decades of work with women with low desire, both in her Female Sexual Medicine practice and in her "In the Bedroom" classes, Susan shares life-changing gems exposes the many obstacles that hinder you to navigate around those roadblocks. Included are real life success stories of women who wanted to want sex, and the how-to of what they did to get there.
Part cheerleader and part inspiring force,  Susan's passion for supporting women who desire absolutely great bedroom experiences shines with intelligence.
In Fanning the Female Flame you will learn:
     * How to have a YES for pleasure.
     * How to optimize your body's responses.
     * The four most common ways female hormones can reduce your desire.
     * How to set up your bedroom for delicious sexual events.
     * How to inhibit the thoughts that inhibit you