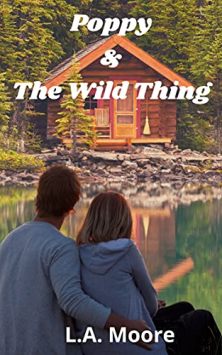 A renowned photographer, a psychotic killer, and a secret that could change the world.
​Poppy wasn't looking for love when she signed up for photography classes. She was looking to begin her nature photography career, but when she takes a job as an assistant for Ari; she gets more than she bargains for.
​Ari is a celebrity nature photographer and author for a popular magazine. However he is hiding a big secret that could shake up their world, and kill Poppy. There is a reason he is famous for his photo's an article's and it has nothing to do with luck or insane tracking skill's.
​Samuel knows Aris' secret and now that he is free of prison for the murder of Aris' father, he is hell-bent on proving his sanity and innocence.
​When Samuel learns about Poppy and what she means to Ari, he determines to use her in his plan for vengeance and justice. With a strong scheme in place he kidnaps Poppy, intent on torturing her until Ari comes forth with the truth.
​With the aid of an elite task force will he save Poppy, or will she save herself before it's too late?
​If you like shapeshifter books then you will enjoy Poppy and the Wild Thing
​Buy Poppy and the Wild Thing to get sucked into Aris' world!