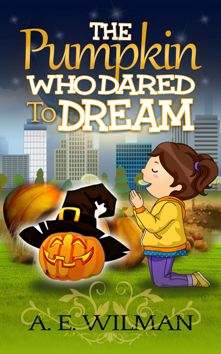 "The Pumpkin Who Dared to Dream" is a story about a special pumpkin who dreams of becoming a pumpkin princess and going places.
One day she is taken by a little girl from the pumpkin field. When the little girl discovers the pumpkin can speak, she makes a deal with her.
The pumpkin will dress as a pumpkin witch for the Halloween and then she can become a pumpkin princess.