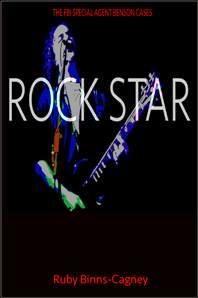 When Stuart Anderson flew into his native New York, there were few signs that his dazzling career was about to crash land, or that he was about to be murdered.
The lead guitarist and singer in The Black Bartinos was returning to New York;, the city where he was born, for a concert tour to mark the twentieth anniversary of the band's birth.
For Anderson, at 37, this trip had a special purpose. He was preparing for the next stage of his career as a solo singer. As he approached 40, everything looked rosy. Or so he told his friends.
He was rich and famous, with loving, attentive parents, and friends who he could call on.
He had the support of a band that had been his "family" since he was a teenager.
By the time of his murder, many of the conflicts of Anderson's life were closing in.
Then he was murdered.
FBI Special Agent Nick Benson has to unravel the mystery of his murder before the suspects flee the City.