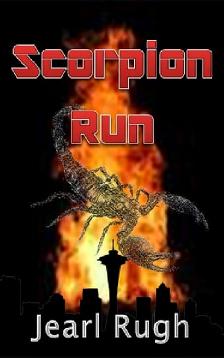 Bar-brawlers and jaywalkers just don't provide the career upgrade Kel wants but, whether it's the good-old-boys club or Seattle Police's departmental politics, her promotion to detective has been barred. So, when she receives veiled texts alluding to murder, off-duty and with no authority to investigate a hangnail, she's lured to the scene of a homicide.
     It certainly isn't her ass-kicking charm that convinces her boss to let her run with the case. But, to insure two days are just enough time for her to fail, he also partners her with a seasoned detective. The curse of the SPD, with his "stay-the-hell-out-of-my-case" arrogance, forces Kel to investigate solo.
     The killer she calls DK leaves little evidence behind, but the primary clues, poetic riddles he drops at each scene, are meant to school Kel in uncovering each victim's relationship with the ultimate target. Then, just as she stitches together the mystery of the killer's identity, as well as his motive, DK makes it personal. Kel's fourteen-year-old daughter warrants a poem of her own. Now, with a gnat's-breath of time on his clock, Kel must stop the rampage before he executes his ultimate lesson.