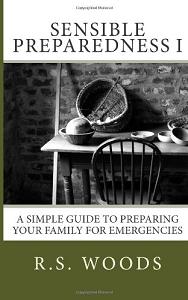 Learn how to prepare for emergencies. Long or short term, being prepared is just smart. The Sensible preparedness books I and II offer solutions that are easy and very affordable (if not free). 
Subjects from starting a fire to waste disposal are discussed. Learn how to make your own laundry soap and other solutions to save money every day. These books are for the average person who prefers to stay in their home during an emergency situation.
Both books are available in paperback, Kindle and audio.