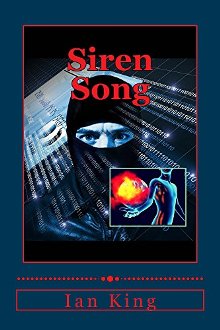 The War on Terror is in full swing. Millions are indiscriminately swept up in its Siren Song, from presidents to playful children. The president of the United States is morally torn between his humanitarianism and his constitutional duty to protect his citizens; Mo, a wretched youth, is waylaid by the treacherous teachings of his imam in prison; Ayaan, a lost soul, is lured into a romanticism of cataclysmic proportions on the Internet; Imam Khalifa struggles with his piety in the face those whom he is charged with saving.
On the other side of the ledger, Jillie's prejudice is mirrored in her captors' drive for revenge, and Jo-Buck's patriotism goes tragically awry. All are witnessed by a Supreme Being, who despairs of them all. For the Love of God, apparently, the world is thrown into nihilistic turmoil, threatening Har Megiddo (Armageddon) 2.0.
The question is posed: how did it come to all this? Will they all ever get back out?