Teaching English to Speakers of Other Languages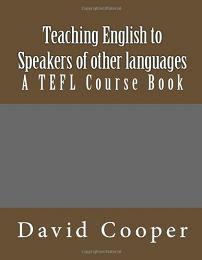 This book is ideal for candidates preparing for TEFL courses. It is also ideal for instructors of TEFL courses.
About the Author
David J Cooper has always been interested in the paranormal since he was a child. He was living in Devon when he had his first paranormal experience. He woke up one morning and saw a black shadow figure move through his room and disappear through a wall. He now lives in a village in Mexico with his three dogs, five turtles, seven doves and five budgies.
He continues to experience the...
View David J Cooper Profile
Other books by David J Cooper
Add New Review / Comment