Teaching English to Speakers of Other Languages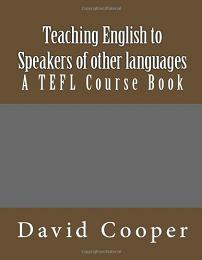 This book is ideal for candidates preparing for TEFL courses. It is also ideal for instructors of TEFL courses.
" 
Dear Humanmade,
Since you promoted my books on your website I have noticed a marked increase in sales.  Since I have not recently done any other promotional activity, I have to assume that this renewed interest is directly attributable to Humanmade. I simply want to express my gratitude once more and to thank you for the work you do.
"
author of A Spiritual Odyssey and The Doom Murders