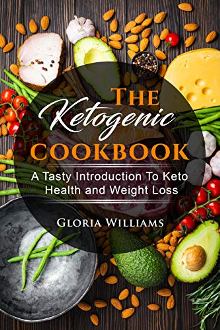 How to lose weight and cook what you love?
Yummy, Quick and Easy Keto recipes, which absolutely  make  your socks off!
You will love the variety of  seafood, steaks, pancakes, wraps, burgers, soups, salads and other food in keto style.  Benefits ,which you will get from this book:
•    Cooking tips and  my secrets how to make keto recipes  quick and easy.
•    Handy Charts with calories, keto friendly food and nutritional information to control your weight.
•    Bonus 7 days meal plan, based on provided recipes
•    Dietary labels for every dish.
•    Do you want more? Keto challenge from the author only for readers!
This book is designed to help my readers to lose weight, save time and cook what you love! Grab this book on Amazon and start your delicious journey right now!