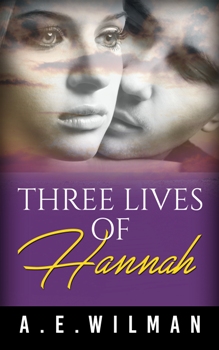 Hannah has unusual gift – she can remember her past lives.
When she breaks her hand and has to undergo a surgery she recognises her surgeon – Aaron - as a man who she met for the first time three hundred years ago. With time she recalls the details of two previous lives they had together.
In the year 1730 she was running her father's printing house and was printing books that were prohibited by the Church. He was a Spanish inquisitor who raided the printing house. They fell in love, but couldn't be together. When she got detained by the Church he saved her life.
In the year 1942 she was a photographer during the Second World War. He was a doctor and the member of the resistance forces, who recruited her to do some intelligence work on the German SS Officer.
Although Hannah and Aaron are attracted to each other their doctor- patient relationship doesn't allow them to continue on this path so they forgot about each other. But one day they meet again and Hannah decides to put the memories of their past lives aside and gives a relationship a chance.