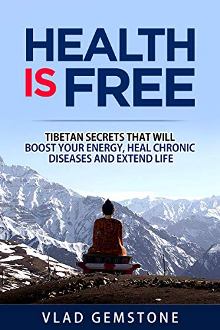 If you start thinking about alternative medicine and spiritual rituals. As a result, however, you may be disappointed, because it is hard to find something helpful for you and your problem. In the framework of one conception, there may be irreconcilable points of view translated by its influencers. You have to decide who to believe. Then you have to hope that your choice was right, and I can help you with it, thanks to my book.
If you:
• have felt this way before
• tired of working to pay endless bills
• tired of conceptions that defy common sense –
you should continue your reading.
Your health is priceless – this is what I am going to proof by that book. You will learn:
• How to cure diseases using no money, when a doctor writes a check that you can miss with his phone number;
• How to improve your health for an entire life and extend life for free;
• Is it possible to do it spending only five minutes per day.
I am inviting you to a new level of health and mindfulness.