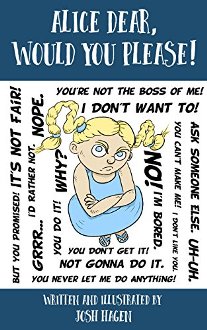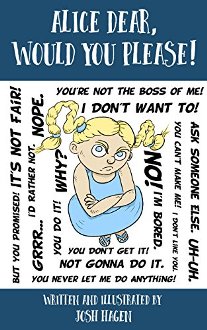 Do you know a stubborn child like Alice? Alice always wants things her way. She knows every version of the word 'no' and is not afraid to use them!
Her parents use patience as they try to get her to behave and try new things. As you read Alice Dear, Would You Please!, you will see how a child's stubbornness can be replaced by curiosity with a simple yes. Read along and see how Alice's stubborn attitude changes with a simple change of view.
Alice Dear - if you love to hear what crazy things kids say and how trying something new can open up a whole new world for them, then you will love this book!