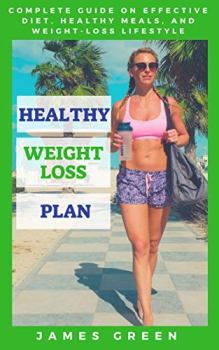 Stop chasing crash diets! After all, quick results are less meaningful than long-term results!
Having been fat and sedentary for a long time, I know the feelings of disgust—the sadness in your eyes when you look at your problem areas in the mirror, the scornful looks behind your back, the lack of attention from the opposite sex, the low self-esteem, the constant stress, and the remorse.
For a long time, I tried many different diets. I starved myself, I ate only fatty foods or ate only protein. Yes, I have to admit, I had some success. I lost 22 pounds or more. But just as it would seem everything was going well, time after time, I would backslide, and my loss of 22 pounds would turn into an increase of 33 pounds. All these crash diets caused a breakdown in my nervous system. You lose control, and yet again you begin to overeat and gain weight.
However, two years ago, my trainer at the gym supported me in implementing a diet that resulted in my losing 35 pounds of fat in 2 months, and this result was not temporary. I got myself into shape, and I have a great figure now. This was not some top-secret diet. By now, I had the proper understanding of nutrition and of the way energy functions in the body. This understanding has changed my life. I started to help many of my friends and even strangers who had problems with excess weight, and they had good results as well. Now I work with dietetics and I have decided to share my successful experience in this short book.
In it, you will learn:
• The possibility of losing weight and the dangers of crash diets
• The main reason you gain weight and why you lose weight
• If it is possible to lose weight without training and sports?
• Calorie calculation and individual nutrition setpoints
• A list of weight loss foods
• How to get rid of belly fat
• Detailed diets for men and women
• A clear step-by-step weight loss plan
It is my intent to write the essentials, the precise ideas, and principles that worked for me! In short and understandable form, you will finally learn what you need to do to lose weight, not only quickly, but once and for all! Happy reading! It is time to say goodbye to excess fat!