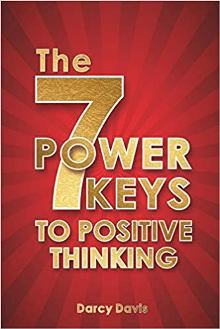 Do you want to think positively?
Do you ever marvel at those people who are always positive? How does that work? How can you achieve a more positive outlook?
You can live a happy life!
Positive thoughts are powerful, and they can drastically change your life. Having positive thoughts can give you a better understanding of yourself and the motivation to be successful.
1. "Do not measure your success based on other people's work and happiness. Instead, make your own life, do what is right for you, and you'll be even happier!"
2. "Take that negativity, those hardships, and faltering situations, and don't let them control you."
3. "If you find yourself getting distracted, pull yourself back, and really focus on your thoughts to get back on track."
4. "Sure, you can "believe in the best," but the truth is that type of thinking doesn't always take into account the realism necessary."
5. "Positivity plays a huge part in your successes, and it's a key you're going to have to work on and change, especially if you want good things in life."  
6. "Being yourself allows you to harness your true potential."
7. "Love plays a major role in being positive and generating positive thinking."
As soon as you read this book, you can apply a positive view as extra energy to improve your life!