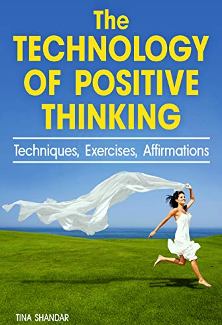 Do you want a bright, sunny life? Do you want positive energy every day? Do you imagine yourself happy and successful?
In this new book, The Technology of Positive Thinking, you will learn new strategies for transforming your brain into a positive and optimistic entity. You will get to know very effective techniques for making your life sunny, happy, positive, optimistic, successful, and bright every day.
You will learn the secrets of positive psychology and transforming you mind, such as:
•    How to get motivated in life every day
•    Why you should always be positive
•    The ten laws that must be respected
•     How to change your mind with creative visualization
•    The role of mental perseverance in positive thinking
•     How to become a positive thinker (a model of positive thinking: goal, techniques, result)
•     How to correct you own negative installations
•    How to really live a happy life
Here is what you will receive from this great book:
•    You will always be motivated;
•    You will become a true positive thinker;
•    You will always be optimistic;
•     You will always be happy;
•    You will always be successful;
•    You will always be calm.