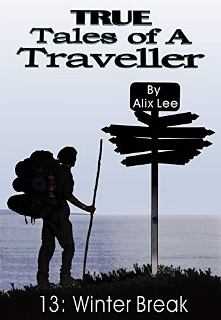 The thirteenth story in the True Tales of a Traveler series, Winter Break is set mostly in the Philippines about a year after the deposal of the dictator Ferdinand Marcos. The People Power revolution that led to the end of the Marcos era and ushered in the new government of Corazon Aquino had been positively reported on throughout the free world, and just reading those news reports made me keen to visit the country and see life there first-hand.
The years immediately after the People Power revolution were a time of soaring crime rates and political instability. A weak government and a brutal communist insurgency which seemed at times ready to topple it, along with an undermanned police force and rampant corruption throughout law enforcement and the judiciary provided the perfect backdrop for criminals and even people who no criminal history to settle old scores with inpunity. In an era which makes Rodrigo Duterte's murderous post-2016 campaign against drug dealers seem uncomfortably familiar, murder without legal consequences became commonplace, and 'hitmen' proliferated. This story also provides insight into exactly how that happened.
But when I took my winter break there, I had no idea of all this. All I knew about the country had been gleaned from glowing news media reports about the new era of freedom and democracy that Corazon Aquino's new leadership had brought to the country...