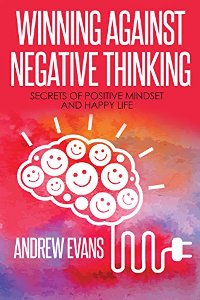 Forget about negative thoughts and start thinking positively today! Discover the Secrets of Positive Mindset only using simple advice described in this book!
Imagine your everyday life full of positive attitude and emotions! What if, in fact, you are perfectly capable to be happy and enjoy your life?!
All you need is to attack the power of negative thoughts with the power of knowledge. Once you're equipped with the understanding of how negative thoughts work and how they can debilitate you, you're prepared to put up a fight. As always, knowledge is power.
Fortunately for you the best selling author, Andrew Evans, equips you with that knowledge with the help of this awesome book.