88 SnippTips... for the Snippetpreneur's Heart!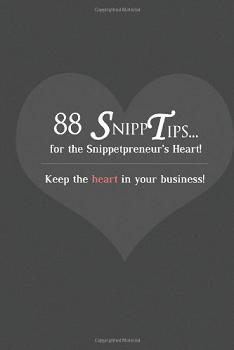 88 SnippTips - eighty-eight tips aka mini lessons keeping the consciousness on a high level in the business arena.
About the Author
Realtor, entrepreneur and business writer TR Johnson writes to inspire and educate herself and other. She believes learning never ends.
TR discovered her passion to inspire through writing; seemingly by chance. When her daughter received heartbreaking health news, women from her daughter's job made a promise. The eight women...
View TR Johnson Profile
Other books by TR Johnson
Add New Review / Comment