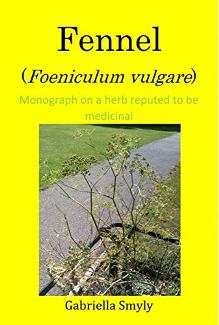 A thoroughly referenced monograph written by a Herbal Medicine BSc (Hons) graduate. Anyone interested in familiarizing themselves with the information on fennel in the literature, including in clinical trial papers, may find this monograph useful. Because key points from clinical trial papers are summarized concisely, this monograph may be of interest to people who do not have time to sift through long study papers.
The monograph has two clinical trial subsections, the titles of which are as follows.
1) Irritable bowel syndrome (IBS) symptoms
2) Pain in primary dysmenorrhoea
Other subheadings include Botanical description, Traditional uses, Constituents, Actions, Dosage and Preparation, Medicinal Uses, and Safety, among others.