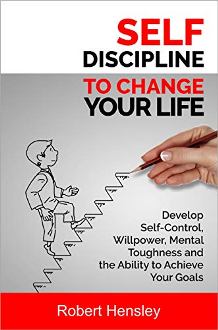 Do you want to change your life by developing self-discipline? Are you looking for the best book on self discipline? Do you want to discover effective techniques on how to learn self control? Do you want to improve your willpower and forge mental toughness?
In this book, we'll be taking a look at some of the most major elements of change that you can introduce if you want to develop self discipline. Everything written in this book is designed with the idea of helping improve your life and help you in teaching yourself discipline.
By using this book and the information inside, you can begin the process of positively transforming and improving just about every aspect of your life. Does this sound like the kind of treatment that you want to put in place? Then this book will help you do just that.
Buy this book now and turn the page on your old life. Get to know how to change your life for better now! Take the first steps to your new, better future!