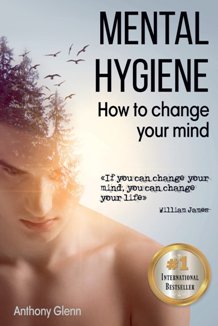 You will discover:
Why happiness is a choice you make.
How to change your beliefs and the skills for changing them.
How and when to use positive affirmations.
How to choose what to think and how to feel.
How to set up a positive mindset and make the power of habit work for you.
How to forgive and boost your self-esteem.
How and why to step out of your comfort zone.
How to prevent stress and anxiety and, in this way, avoid depression.
Why daily meditation is suitable for you and how to do it.
How to make your environment work for you.
And much more!
By the end of "Mental Hygiene: How to Change your Mind," you will have all the necessary knowledge and skills to balance your life and become happier, with different healthy habits that will bring you more success and a broader vision of this beautiful world where miracles can still happen. They are right next to you.